Newberry Naturals began in Lindstrom, Minnesota, in 2010 when we (Laura and Mark Aili) decided to market the homemade soap we were creating for our own family. We discovered the healthful benefits of natural soap when a friend shared her soap "recipe." From the start, we knew that goat milk soap was better than any skin-care bar sold in stores; we knew that natural ingredients made a big difference in how our skin felt and looked.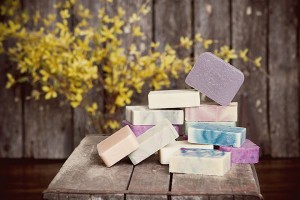 We have a passion for our products, from the basic ingredient (goat milk) to the essential oils and the natural fragrances. Our award-winning soap and new shampoo bar recipes are handmade using a cold-process method in a Swedish-immigrant town northeast of the greater metro area of Minneapolis and St. Paul. In a town where heritage matters, homemade goods are sought after, and we believe you, too, will appreciate our natural products.
Our product line continues to grow. From goat milk soap in a wide variety of fragrances to shampoo bars with several fresh scents, Newberry Naturals is committed to creating chemical-free, natural skin and hair care products that will satisfy your discerning tastes, and meet our uncompromising standards.
Newberry Naturals offers fragrance-free soap and shampoo bars that your family will truly enjoy – naturally! Order yours today! Call or email with any questions.