Welcome to Newberry Naturals
Handcrafted Natural Soap and Shampoo Bars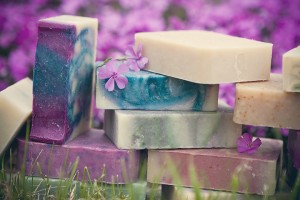 At Newberry Naturals, a Minnesota-based company, we make all-natural, handcrafted soap and shampoo bars. Our goat milk soap is made with creamy milk from a goat farm near our Lindstrom location. Fresh and natural, goat milk provides nourishing elements that give our soap its revitalizing qualities to heal and nourish skin.
Newberry Naturals offers detergent-free products that won't leave your skin dry or irritated. Similarly, our shampoo bars clean your hair for great manageability and shine without the typical harsh chemicals or additives that can damage hair.
Our family-run business sells soap and shampoo bars directly to you, whether you live in the Chisago Lakes area, western Wisconsin, or elsewhere in the U.S. Order by phone or online, to save time and money on  natural products that other multi-level companies sell for twice the cost.
Newberry Naturals stands behind every soap and shampoo bar we offer. We are confident you will appreciate the healthful benefits, natural fragrances, and long-lasting value of every bar. Give it a try!
Order your natural goat milk soap and shampoo bars today. Call 651.213.6856 or order online now. Contact us with any questions.